Ruby's
It was a dreary Wednesday evening in Stoke Newington when Drink Hackney met Eat Hackney, in search of a tipple to add a little sparkle to our night. The drizzle followed us up past the Rio cinema, the pound shops, barbers and Turkish stores, to the clutch of bars on Stoke Newington Road. Looking to the uninformed like a subterranean cinema, Ruby's cocktail bar called out 'Happy Begins Here'. We entered the scarlet portal, ready to believe it.
Stairs lead down to a dimly lit room – the erstwhile kitchen of a Chinese takeaway, but also previously an Indian restaurant and before that Mack's Dining Room (an Edwardian chop house). It's a diminutive space with dark wooden tables, the distressed walls and floorboards attired in an appropriate rosy hue. Behind the small bar, liquor bottles wink in the half-light. This rabbit hole leads to the vast wonderland of Ruby House, one of Castle Gibson's stunning locations, hired out for films, photo shoots and events.
When it opened in 2012, the bar kicked off with a concise range of quality drinks – five decent beers, five wines and five cocktails. Owner Tom Gibson added a good-times soundtrack and a down-to-earth approach and left things to evolve. With the speakeasy trend in full swing, Ruby's inconspicuous setting and punters looking for a more grown-up choice in this part of town, it's no surprise the cocktails became the bar's winning formula.
Warmly welcomed by Tom and his team, we set to work perusing the menu, consisting of seven classic cocktails and seven seasonal ones, which change every three months. The classics included the Blackberry Mojito (served in a very cute original 1940s milk bottle) and the Dalston Ting (made with Ting, a Caribbean grapefruit soft drink, and with the additional feel-good factor of £1 being donated to fundraising campaign Dalston Bridge with each drink you buy). Deservedly, their most popular mix is the fantastic Chili Apple Martini.
With a cosy atmosphere, first-class mixology and a highball full of fun, Ruby's makes the perfect spot to escape the season's salty streets, and try a wintry creation, such as our new favourite the deliciously devilish Lucyfer, or the more classic, but equally fabulous Bloody Ruby.
Ruby's, 76 Stoke Newington Rd, London N16 7XB
by Sally Schafer
Recipes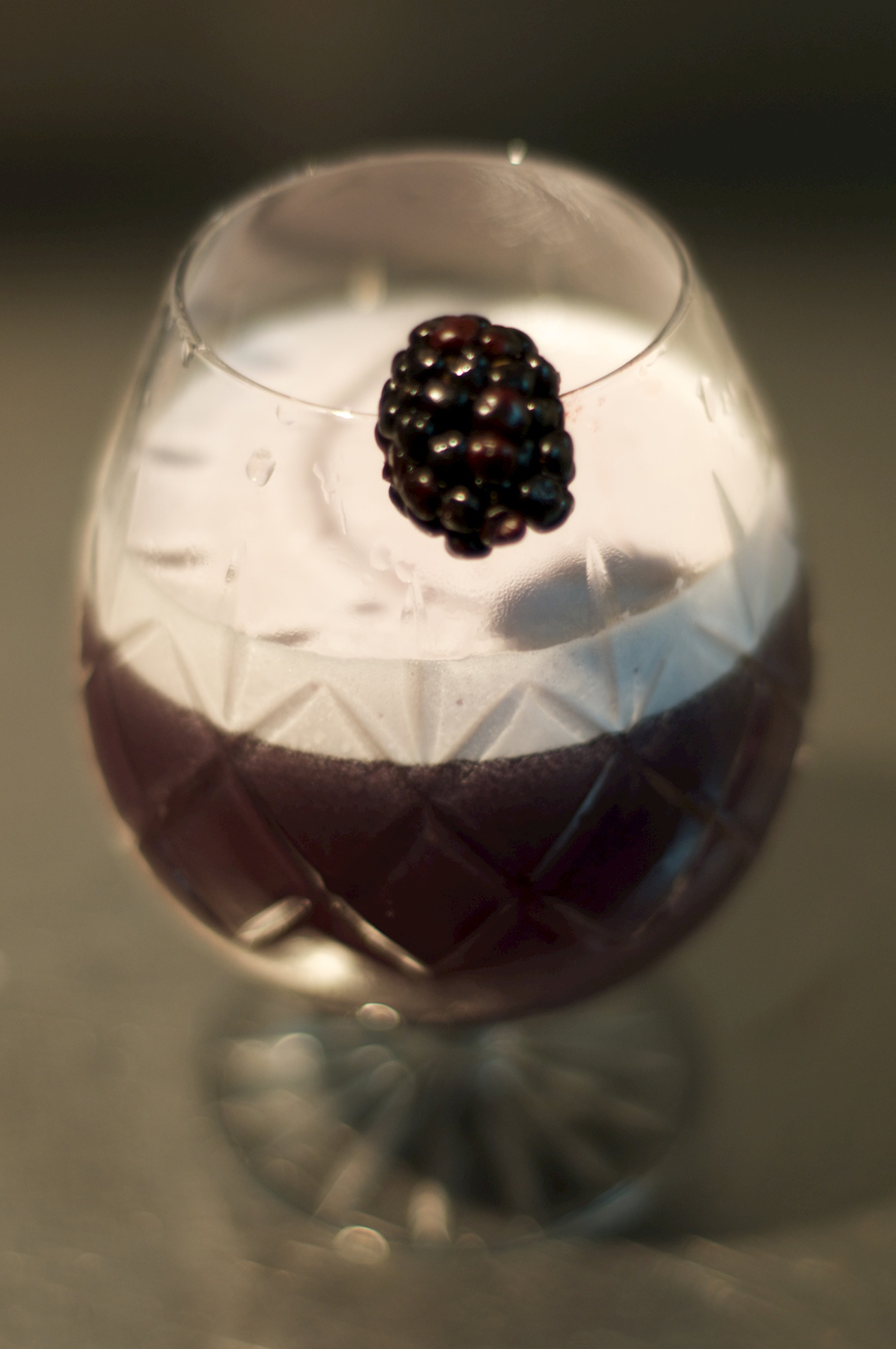 Muddle half a handful of blackberries and the tip of a red chili.
Add 30ml of vanilla-infused bourbon*, 15ml Chambord, 15ml Blue Curaçao, 25ml apple juice and 20ml egg white.
Shake over ice and pour. Garnish with a blackberry.
*A bottle of bourbon infused with one vanilla pod
30ml gin
10ml vermouth
5ml Campari
30ml blood orange
20ml lemon juice
5ml rosemary syrup
20ml egg white
Shake over ice and pour